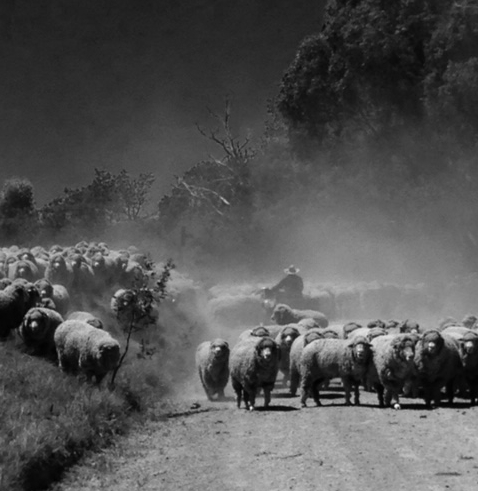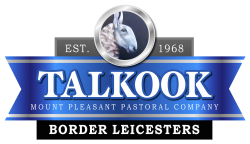 2021 Ram Sale Thursday 14th October
Inspections from 10am. Sale commences at 1pm
Sale will be interfaced with AuctionsPlus

Offering Stud & Commercial Rams in a new selling facility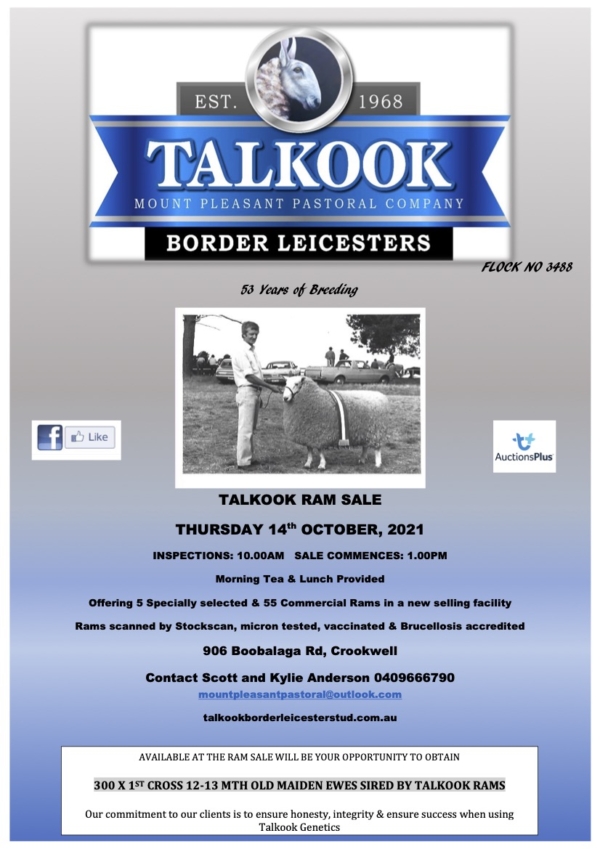 Annual Sale Day – Thursday 14th of October 2021
Flock Rams & Specially Selected Rams
All sires scanned & micron tested at 10 months and results will be catalogued.
Registration and Inspection from 10am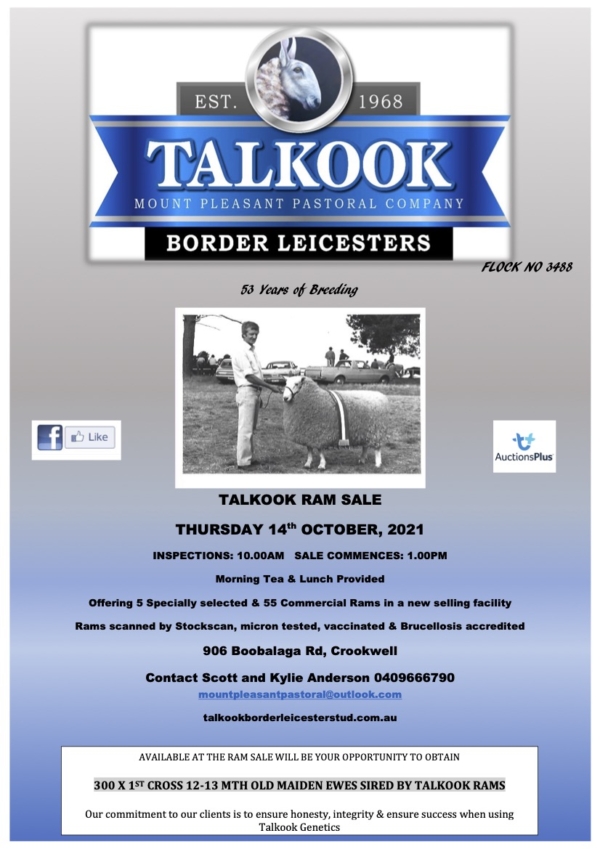 Talkook Border Leicester stud was founded in 1968 by Bob Anderson.
The stud was established for the purpose of both meeting the high demand for 1st cross ewe clients, as well as the purpose of production & stocking for Bob's family farm enterprise, trading as Mount Pleasant Pastoral Company.
Mount Pleasant is located within the Lost River area, which is approximately 20 kms south west of the township of Crookwell NSW. The property has been in the family for over 110 years.
Its primary source of income is based on the merino wool industry, with approximately 3000 breeding ewes joined annually.
As well as the wool industry, approximately 800 merino ewes are joined to Talkook Sires annually, with all progeny sold as lambs in both the meat market & annual 1st cross ewe sales.
Throughout the last 52 years, the stud has expanded its genetic profiles by selecting sires for the purpose of both wool & meat quality.
In the initial years the stud was based on Yarra bloodlines.  These sires have been selected from studs such as
"The Oaks", "Raywil", "Chain O Ponds" ,"Retallack" & "Cadell".
Talkook Stud has been & remains dedicated to it's clients requirements. Genetic traits such as wool, structure, carcass, fertility & performance are of the utmost importance, and we continue to strive after these to provide our clients with the confidence of their purchase of a Talkook Sire.
Recently we have created a program, carrying out DNA testing on all progeny for the purpose of further quality assurance within our sires. We also carry out Micron testing, Brucellosis testing annually, & all stock are vaccinated against OJD.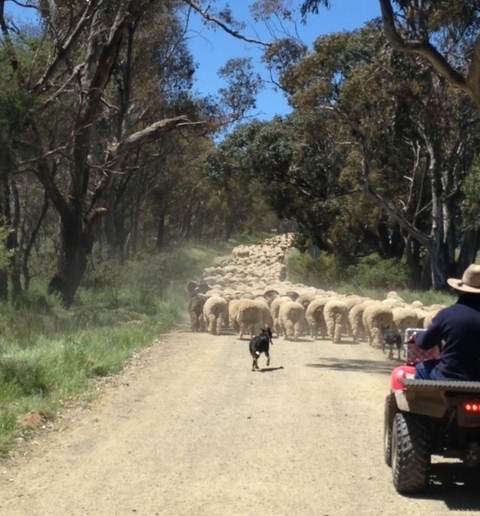 In conclusion, Talkook will continue to endeavour to breed animals which are highly profitable, for wool, meat, & fertility.
Our commitment to our clients is to ensure honesty, integrity & ensure success when using Talkook Genetics.