2019 NSW Sheep Show: Talkook ram named best Border Leicester at Dubbo
By Olivia Calver, May 2019, The Land – link to article
A ram from Talkook, Crookwell has been named best Border Leicester of the NSW State Sheep Show at Dubbo.
It's was a huge win for the stud, which was started in 1968 by Robert Anderson.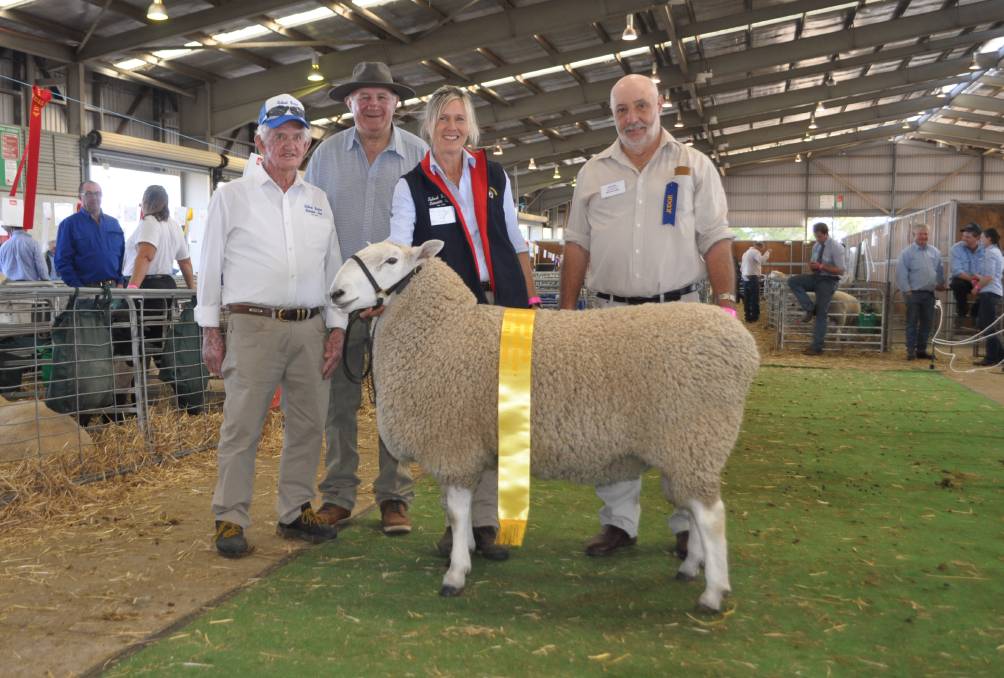 The stud took a back seat until four years ago when Robert's daughter-in-law Kylie Anderson showed an interest and helped start it up again.
Mr Anderson said he won at the NSW Sheep Show during the 1970s but then he stopped showing until Kylie came along. "Kylie's unreal," Mr Anderson said "The time she puts in, she's just an animal lover, she's got it back up to the top and now we can keep going."
Their rising two year old ram, named Rocky, was out of a Mount Beckom ram and Talkook ewe, going back to Kelso bloodlines. It won in its over one year, woolly class before being named champion ram.
Judge, Ian Carr, Castle Camps, Willalooka, South Australia said the ram had overall type and style.
"He's got lovely thickness, he's got good depth in the back end, he's a good carcass sheep with strong border Leicester wool on him," Mr Carr said.
The ram was named reserve grand champion at Sydney Royal but Ms Anderson said the win at Dubbo was an absolute shock.
They now plan to take the ram to the Australian Wool and Sheep Show at Bendigo and Melbourne Royal.
The ram had to beat out strong competition to claim its title, going up against Wattle Farm, Temora's champion ewe from the over one year old, woolly class.
Mr Carr said the champion ewe was a really great example of what a Border Leicester should look like.
"She has what I look for, she's even, the lengths all there, well built, just a really good sheep," Mr Carr said.
Jeff Sutton of Wattle Farm said the champion ewe was by a Coolawang sire they bought in 2015.
The ewe was the grand champion at Sydney Royal but hadn't been shown before this year.
"It's extremely satisfying when you find something in your flock that's as good as she is and then you're able to put the time and effort into her for her to come through and compete at the highest level," Mr Sutton said.
Talkook's junior champion ewe was named reserve champion, while the Talkook ram also beat out Wattle Farm's junior champion ram which was named grand champion at Sydney Royal and the reserve champion ram from the Makeham family's stud, North South, Young.
North South was the most successful exhibitor of the day.